Check out our products online today! Click on our link below to purchase direct through our Square online store!


WHAT IS MONKEY LOOB?
MONKEY LOOB is a wet lubricant, and your ONE STOP SOLUTION to cleaning, lubricating, and preventing rust on skate bearings, guns, bike chains, garden tools, cars, gears, locks, or anything that needs a little extra protection from rust and oxidation such as brake cables, clutch cables, motorcycles, and so much more. Use it on your overhead doors, hinges, or car locks too to stop them from rusting and make them squeak free and running smoothly.
Check out our product Testimonials, and LIKE US on FACEBOOK!!



Monkey Loob is happy to become a part of the Barry-Roubaix Killer Gravel Road Race, MARCH 25, 2017! Join us, and over 3,000 participants, in Michigan's biggest Gravel Road Race! Monkey Loob products will be given away throughout the event, and we will be available in the vending area to discuss Monkey Loob with you and answer any questions you may have about our product! Being that this is our first year here representing, we will be sure to have some fantastic deals going on in our area. So, come say hello and try Monkey Loob on your Bike today. Clean, Lubricante, and Prevent Rust on your chain all in one step!
---

Save the date for the THIRD annual Siege of CNY, a Roller Derby tournament featuring Eight teams battling it out over two days at the John F. Kennedy Civic Arena in Rome NY on APRIL 22-23, 2017!
A Bracket teams announced .... Birmingham Blitz Dames (#182), Central NY All Stars (#171), Gold Coast Derby Grrls All Stars (#175), and Hammer City Eh! Team (#146)....B Bracket to be announced Soon!
Monkey Loob is happy to be supporting this event yet another year! We are happy to be supplying the event with MVP prizes, as well as some Raffle Prizes! Be sure to check out this fast paced, action packed event!
---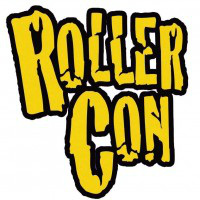 MONKEY LOOB is excited to be returning to ROLLERCON in 2017! July 26-30th we will be back in the Vending area- COME VISIT US and learn more about our product!!

Monkey Loob enjoys going to Rollercon to teach the Roller Derby community about our fantastic Bearing Cleaning System, and about why Monkey Loob is the one stop, easy to use, best product on the market for skate bearings.


Monkey Loob is not just a cleaner for your bearings, it also will lubricate them, and provide rust protection all in one step! As the Solvent base dries, it leaves behind a thin/non-visible Paraffin Wax that will provide you with long lasting lubrication, as well as rust protection. The Paraffin wax will displace water upon contact, making sure to keep your bearings rust free.



---