Check out our products online today!
Click on our link below to purchase direct through our Square online store!

WHAT IS MONKEY LOOB?
MONKEY LOOB is a wet lubricant, and your ONE STOP SOLUTION to cleaning, lubricating, and preventing rust on skate bearings, guns, bike chains, pivot points, garden tools, cars, gears, locks, or anything that needs a little extra protection from rust and oxidation such as brake cables, clutch cables, motorcycles, and so much more. Use it on your overhead doors, hinges, or car locks too to stop them from rusting and make them squeak free and running smoothly.
Check out our product Testimonials, and LIKE US on FACEBOOK!!

​


UPCOMING EVENTS: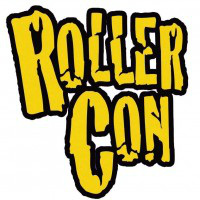 MONKEY LOOB returns to ROLLERCON 2018!

Monkey Loob enjoys going to Rollercon to teach the Roller Derby community about our fantastic Bearing Cleaning System, and about why Monkey Loob is the one stop, easy to use, best product on the market for skate bearings.


Monkey Loob is not just a cleaner for your bearings, it also will lubricate them, and provide rust protection all in one step! As the Solvent base dries, it leaves behind a thin/non-visible Paraffin Wax that will provide you with long lasting lubrication, as well as rust protection. The Paraffin wax will displace water upon contact, making sure to keep your bearings rust free.

We look forward to returning to Rollercon in 2018! Stay tuned!



---

Monkey Loob was happy to have been a part of the 2017 Barry-Roubaix Killer Gravel Road Race, MARCH 25, 2017! We were there with over 3,000 participants, in Michigan's biggest Gravel Road Race! Monkey Loob products were given away throughout the event, and the racers received a COUPON CODE, that can be used on our online Sqare Store until June! Thank you to those of you who braved the weather, and came to the after party. Especially those of you who came up to our tent to learn more about Monkey Loob! We look forward to attending more bicycling events in the future!
---